The most popular style on the market
Edwardian conservatories are - in our experience - the most popular style of conservatory​. 40% of our conservatory sales in 2017 were Edwardian, followed by the lean-to style at 27%.
The common reasons for this statistic are that they combine a practical space (where Victorian's have facets), with a nice a high roof (giving an open feel to the room), all for an affordable price - hence our 'Custom Complete Package'.
- Although we are seeing a rise in double hipped Edwardian's with the stylish Livin Room detail, the first quarter of 2018 already has the Edwardian dominating sales at 42%, again followed by the lean-to with 25%.
And as shown above, we have just completed another Edwardian style in Weston-Super-Mare. Measuring 3.75m Wide x 3m in projection, this conservatory has a very usable space of 8.94m2.
With brickwork and upvc to match, and the pitch of the roof running in line with that of the house, this conservatory sits well with this property and is a great example of how light and practical this conservatory style is.
Mon-Fri 8am-5pm - Sat 9am-5pm Sun 10:30am-4:30pm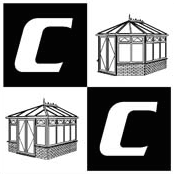 About Custom Conservatories