Services That Mean That Little Extra
Custom have extremely skilled team members that will take you through the whole process as painlessly as possible Custom will do as little or as much as you require within your project. We offer a wide range of planning services and building control compliance. We can explain to our customers the best possible method to achieve your desired result and stop you from falling into the various pitfalls along the way. Custom pride themselves on a customer focused approach with giving every customer a call at least once a week, referred to as a courtesy call. In certain circumstances, you are in the council planning queue or just waiting to complete on your property purchase we feel that we should talk to you at least once every week to allow you the customer to ask questions and feel part of the process throughout your project with us.
At Custom we feel that to have the best possible results we have a dedicated manager available to service all your needs from start to finish he will be able to attend site and reassure you at every hurdle on your journey throughout the whole project. This allows for a personal touch which we think helps the project run smoothly from start to finish.
Managers that follow your project from start to finish
We are open 7 days a week as this allows our customers to pop in and see us at weekends when they are off so they don't have to take time out of their work to sort any issue that may arise. We are customer focused and believe that the following is true:
''Customers are the most important visitor on our premises, they are not dependent on us. We are dependent on them. They're not outsiders in our business. They are part of it. We are not doing them a favour by serving them. They are doing us a favour by giving us an opportunity to do so.''
We at Custom are very different to our competitors as we publish prices for our products for you to take away, we operate an open-door policy and will never charge more for a product. Certain companies in the industry will operate on ''getting the most out of a customer as possible'' method of sales. This will never happen at Custom and every show model on our site has a fully installed price on it. We also price up some 60 different sizes and models with we have here. We operate this not only for conservatories but windows and doors.




Mon-Fri 8am-5pm - Sat 9am-5pm Sun 10:30am-4:30pm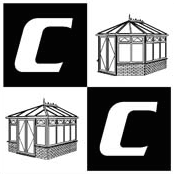 About Custom Conservatories