Rosewood on White Lean-to
With stunning views across Banwell and the surrounding countryside, this newly completed lean-to has made a perfectly situated home much more luxurious.
This lean-to has made a great use of space, measuring at 4m x 4m, with a roof that has been elevated up to to the highest possible point.
It has been constructed by using an existing single storey storage room. As shown, a parapet wall has been built up, allowing us to construct the the remaining elements.
By doing this, the customer has access to the conservatory from the rear door, and can still gain access to the storage room, making it functional as well as spacious.
The frames have been finished with a Rosewood foil (externally) to match the rest of the house, and the dwarf walls have been built to a height that runs inline with the fence.
This conservatory is not only highly bespoke, providing some useful additional space, but it is also somewhere that will be great to relax on some of England's sunnier days.
Mon-Fri 8am-5pm - Sat 9am-5pm Sun 10:30am-4:30pm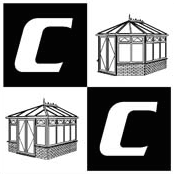 About Custom Conservatories