Reversed lean-to in Langford
​We are part way through the construction of this reversed lean-to in the nearby local village of Langford.
As shown in these stage-by-stage photos, the floor has gone in, the building works are near completion, the structural steels are in place and the frames are now being fitted.
This project has consisted of a variety of lengthy but necessary processes, including the submission of a detailed planning application before works began.
It has a build up of 5 courses of bricks to house finished floor level, which when factored into the overall size of the structure (measuring 6m x 4.4m) is in itself quite a feat of works, and that's before everything else has really got started.
This soon-to-be completed conservatory will also have a a set of bi-folding doors, spanning the front elevation, as well as a lovely livin room detail, a rendered external finish, electrics, plastering and a soak away.
Though a lot of works have been and are involved, it will no doubt create a brilliant addition to an already unique space.
Mon-Fri 8am-5pm - Sat 9am-5pm Sun 10:30am-4:30pm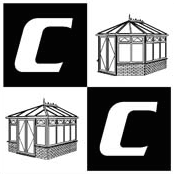 About Custom Conservatories