Hello, and welcome to the Custom Conservatories weekly blog…
Here at Custom, we have a vision to constantly develop our established business with the customers' needs at its forefront.
We're tirelessly aiming to improve our products and procedures in-line with the most up-to-date standards within the double-glazing industry.
With this vision and aim in mind, and with the tools of the 21st century at our fingertips, we will be keeping you; the customer, updated with all our projects.
In addition to this weekly blog, we have our show site at Cadbury Garden Centre, which, in-keeping with our business ethic, has also evolved over the years.
We currently have a variety of show models for you to view, and hopefully visualise in your own home.
From Standard UPVC Conservatories, to Traditional Extensions, and everything in between, such as the simple, yet effective Livin' Room style and a beautifully finished Porch.
And to top it all off, not only do we have our fantastic 3x3 custom package still on offer, but we will have our festive deal available to take advantage of, and we will soon be showcasing a new addition to the site.
Watch this space for future updates…
Mon-Fri 8am-5pm - Sat 9am-5pm Sun 10:30am-4:30pm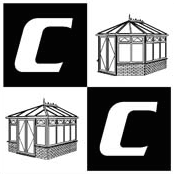 About Custom Conservatories