Another 3m x 3m, all inclusive Custom package deal, completed locally in Congresbury. With all features, included in the deal, plus a few more bells and whistles. This conservatory provides great value for money.
For £10,449.00 (including VAT) we can supply and install a 3m x 3m Edwardian style conservatory, in white, with ActivTM Blue roof glass, and all opening top lights, plus standard base work, a tiled floor, 2 twin sockets and 1 light.
The extra bells and whistles include creating an entrance into the conservatory by removing and knocking through an existing window, building a transom high wall and finishing the job off by plastering the walls and fitting skirting; still within a realistic budget.
All the details listed above, can be viewed on our show site before purchase. So for those of you looking to extend your property within a budget, whilst getting the most bang for your buck, come and see us for further information.
We will answer any questions and can also arrange a survey free of charge, no obligations and absolutely no pressure.
Mon-Fri 8am-5pm - Sat 9am-5pm Sun 10:30am-4:30pm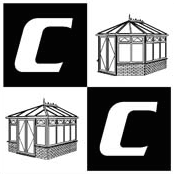 About Custom Conservatories