Forget the snow and see the Summer through the Spring.​
Though the weather has been unusual recently, we are now in Spring and Summer will soon follow.
Being that Spring is a time when your garden gets a fresh new look, why not use this season to get a conservatory built and give your property a fresh new look, ready to enjoy in the sunny summer days.
From as little as £10,449.00 inc vat, we can build and install a 3m x 3m Edwardian conservatory (subject to site conditions) with some included extras.
As well as this we have 80 prices listed (over 3 different conservatory styles). These again are subject to site conditions, but there is a size and style suitable for nearly any property and any budget.
We can manage the entire project from building to installation, and from plastering to electrics, whether it's a conservatory or an orangery, or a single or two storey extension.
So if you are keen to make more of your home and garden, visit us at our show site for further information and we will help turn your vision in to a reality.
​
Mon-Fri 8am-5pm - Sat 9am-5pm Sun 10:30am-4:30pm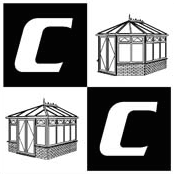 About Custom Conservatories