We have not long completed this practically designed Edwardian style conservatory in Nailsea.​ Completed in white to match the existing windows on the house, with Activ Blue glass in the roof to assist with cleaning maintenance.
The self-cleaning roof glass units are Argon filled to provide insulation, and also consist of a Low Emissivity (Low-E) internal pane, which reflects any internal heat back into the room. Ideal for the upcoming, cold winter months.
There is a transom high wall on the side elevation, to provide privacy from the neighbouring garden, whilst still allowing light transmission through the units above.
Additionally to this, the French doors have been placed so that they open onto the existing patio, so there is no need to be walking unnecessarily on the wet grass.
We have also installed a water butt for the down pipe to run into, so that during dry periods, rainwater can be used to maintain the garden. All-in-all, another well designed conservatory, providing space and practicality.
Mon-Fri 8am-5pm - Sat 9am-5pm Sun 10:30am-4:30pm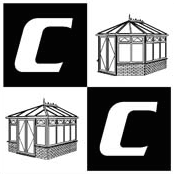 About Custom Conservatories