EDIT THIS TEXT BLOCK.
The Text Block element is a sma
This recently completed Edwardian in Clevedon is a great example of our 3m x 3m deal that is on offer all year round.
This includes Standard Base Work|Dwarf Walls|All Opening Top Lights|Pilkington Activ Blue Roof Glass|Tiled Floor|1 Ridge Light & 2 Twin Sockets - All for Just £10,499.00
For this to be completed, we had to remove an existing window and then 'knock through' to create a full size opening for internal access.
To ensure temperatures are maintained, we will also be fitting external grade doors between the house and the conservatory.
In addition to these works and the package deal itself, we have completed the plastering inside the conservatory, fitted skirting and replaced existing soffits and facias.
This conservatory has provided our customers a comfortable and light space to enjoy as a dining room, all at a great price...and at 3m x 3m in size it is within permitted development rights of almost any property.
Mon-Fri 8am-5pm - Sat 9am-5pm Sun 10:30am-4:30pm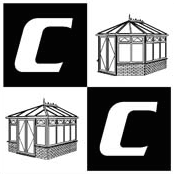 About Custom Conservatories