What more do we need to say.
Now completed this is an exceptional feature added to this home as a Sun Room, many a happy hour will be spent in here.
And now on to our show site. Whilst we are undergoing a complete new look we are still open as normal. Why not come to Cadbury Garden Centre and see for yourselves and grab yourself an amazing deal.
Mon-Fri 8am-5pm - Sat 9am-5pm Sun 10:30am-4:30pm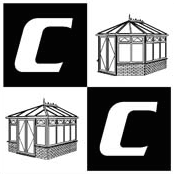 About Custom Conservatories