Garden Room in Congresbury
This conservatory is already featured in our website gallery, but was completed many years ago, back in 2010.
it is slightly unique in comparison to most conservatories that we have erected over the years, in that it has no access from the main house.
Aptly named, #39;The Garden Room#39; by the satisfied owners, this space provides a solitary area for peace and quiet, away from any day-to-day distractions.
With a full glass-to-ground design, to really bring the outside in, this elegant, double-hipped lean-to with a gable front, has really has settled into its intended purpose.
With a span of 5.6m and a 2.75m projection, and a cream foil finish to compliment the rendered finish of the house, this is definitely a conservatory to be proud of.
Mon-Fri 8am-5pm - Sat 9am-5pm Sun 10:30am-4:30pm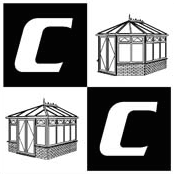 About Custom Conservatories