Double-Hipped Edwardian in Backwell
Through all the rain and no shine, our dedicated team has completed a fantastic Double-Hipped Edwardian in Backwell.
This is a classic Ultraframe roof with #39;Activ Blue#39;, Low Emissivity roof glass, which is argon filled to improve thermal performance.
It has glazing on two elevations to maximise the view of a well kept garden. It also has a full height wall on the neighbours side to maintain a level of privacy.
This expansive space has been designed with the intention of being used as a #39;garden room#39; where the owners can enjoy their garden, without some of the distractions that a home can bring.
As with all our conservatories, this one has been #39;Custom#39; built with all the aspects that the customer needs. Its warm, light and relaxing, and a great space to enjoy with family & friends.
Mon-Fri 8am-5pm - Sat 9am-5pm Sun 10:30am-4:30pm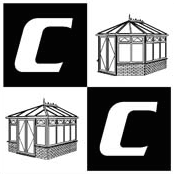 About Custom Conservatories