This highly bespoke conservatory in Portishead is​ situated on the first floor, above the garage, providing an unobstructed coastal view, and more privacy for the rear garden.
The location and design of this conservatory shows more often than not, any project is possible. The layout of this property, with the surrounding raised garden prevented a ground level installation.
For the customer to have the extra space that they wanted, we installed a rear utility room with new access to the garage. beyond the new access, a spiral staircase was then installed leading up to the conservatory.
all the building and installation works were organised and carried out by our experienced tradesmen, meaning that this project was completed within an efficient timescale.
This is a fantastic design with incredible views, which proves that with many obstacles, there is a design suitable for your needs.
​
Mon-Fri 8am-5pm - Sat 9am-5pm Sun 10:30am-4:30pm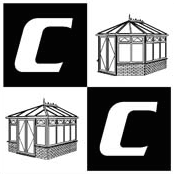 About Custom Conservatories