About Custom Conservatories
Conservatories Weston Super Mare
We are a local company based at Cadbury Garden Centre established 2006, formed Custom Conservatories Limited 2007. We continually provide service to our surrounding area in the Conservatory, Windows, Doors and all aspects of the building Industry.
The belief is each project we undertake is completed with the best quality products, the team are customer focused and that the whole project must be tailored to each client's individual set of needs.
At Custom Conservatories, we take pride in our company and never employ salespeople on commission. We believe this allows us to provide the best product at the best price. Never will we indulge in high pressure sales.
We ensure that all jobs are covered by an insurance backed guarantee giving peace of mind through the project and far into the future, HOMEPRO.COM allows our clients to rate our services from 0-10 on service, value, quality and timeliness.
The team at Custom Conservatories draw from a strong working knowledge of the industry giving a great advantage from similar companies allowing the design and supply of products to best suit the client's needs.
We look forward to seeing you soon!
Mon-Fri 8am-5pm - Sat 9am-5pm Sun 10:30am-4:30pm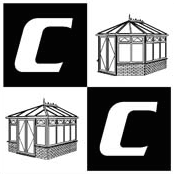 About Custom Conservatories